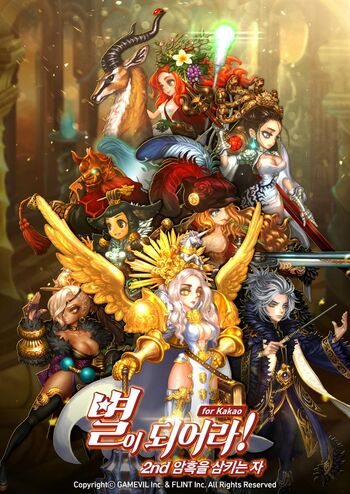 Official Patch Notes below for Scheduled Update on 11/23/15 5pm PST - 12am PST (Estimated duration is 7+ hours).
11/23/15 Patch Notes
Major Content Updates/New Features
Level cap increased to Lv. 73
Season 2 Hero Mode
Season 2 Hero Mode Daily Dungeon
Last 3 Septum Archangeli allies added
Adjust EXP for Season 1 stages
Smith/Craft system: Equipment Combine, Sacrifice System
Hero Raid Shop Items & Set Effects
Addition of Pet System (New!)
New Events
New Stage Open Login Reward (11/24 ~ 12/28): SS Ally x5 + 3-Day EXP Booster
Pet Update: 20% OFF (250 rubies -> 200 rubies)
Black Friday Sale

Platinum Ally 20% OFF (until ~12/1 PST)
Premium Jewel 20% OFF (11/24 ~ 12/1 PST)
Shop Rubies 1+1 Event
Smart Package 1+1 Event
Ending Events
Removal of Halloween Event Shop
Costume Sale Event
Halloween Costume Sale
Septem Archangeli Update Reward (SSS Ally)
Events Reset
First Purchase Bonus & HIVE Friend Reset
First Purchase Bonus Reward Change: $99.99 SSS Summon Ticket + Unicorn Brooch (AKA: The SeaBiscuit)
Misc Changes
Permanent Change: Gold 2X Purchased from Shop
Unmentioned Changes

Source: Gamevil Dragon Blaze Forums
Ad blocker interference detected!
Wikia is a free-to-use site that makes money from advertising. We have a modified experience for viewers using ad blockers

Wikia is not accessible if you've made further modifications. Remove the custom ad blocker rule(s) and the page will load as expected.