The Deity Category encompasses all Allies or Units that are obtained through deification, while as the term itself encompasses only Deities which are Quinque Dracos and Septem Archangeli. Bodens and Awakeneds are technically not deities.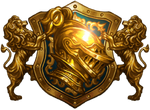 The Quinque Dracos and Septem Archangeli are the strongest races of allies. The Deities greatly surpass the Triple S allies. The Bodens are 9 legendary mortals that have the power to challenge the Deities. Awakened Heroes obtained the strength to defeat Deities and Bodens.
They do not respond to summons and cannot be obtained through rebirthing. Ultimate allies can be ascended to Deities by gathering their essences.
Learn more about the Deify System.
Ad blocker interference detected!
Wikia is a free-to-use site that makes money from advertising. We have a modified experience for viewers using ad blockers

Wikia is not accessible if you've made further modifications. Remove the custom ad blocker rule(s) and the page will load as expected.