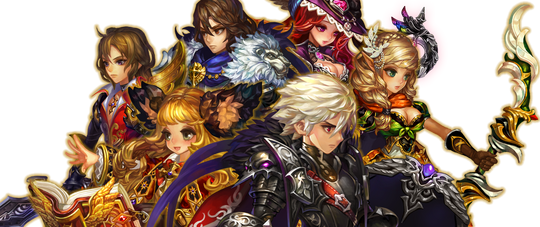 Welcome to the Dragon Blaze Wiki!
Dragon Blaze (별이 되어라! ) is a playable fable accompanied by strategic role playing elements and an unique art style.
Units
Navigation
Official Links
Media
Discord (Live Chatroom)
«Join players from all servers, Gamevil CMs, reddit moderators, tier list authors and your wiki staff!
Loading Widget
Quick Info

19,992 Total Edits
Current Game Info
Level Cap: Lv. 102
Critical Damage Cap: Total 800%
Last RoB Round: 6th Round
Last ToV Floor: Floor 90
Korean Patches Timeline Compilation: link

Wiki Activity Feed
Template, MediaWiki, CSS and JS edits are excluded

Twitter - Updates
Polls
« Poll Archive here. Leave new Poll suggestions and wishes.
Ad blocker interference detected!
Wikia is a free-to-use site that makes money from advertising. We have a modified experience for viewers using ad blockers

Wikia is not accessible if you've made further modifications. Remove the custom ad blocker rule(s) and the page will load as expected.