Welcome to the Dragon Blaze Wiki (별이 되어라!)
Latest Korean News
Navigation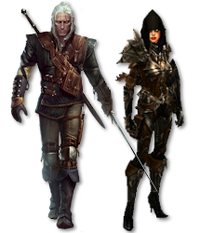 RPG Games
Go to these sites for info or for help with your own wiki!
AdventureQuest • Agarest War • Arcanum: Of Steamworks and Magick Obscura • Baldur's Gate • Biomutant • Dark Souls • Deus Ex • Diablo • Divinity • Dragon Age • Dragon Blaze • Dragon's Dogma • Elder Scrolls • Expeditions: Viking • Fable • Fallout • Faster Than Light • Fate/Grand Order • Five Nights at Freddy's World • For Honor • Hyper Light Drifter • Ib • Legend of Heroes • Mass Effect • Might & Magic • Onmyoji • Shadowrun • Summoners War • Tom Clancy's The Division • Torment • Undertale • Wasteland • The Witcher
Want your community included? See how!
See all of our RPG gaming wikis!

Discord (Live Chatroom)

Wiki Activity Feed
Template, MediaWiki, CSS and JS edits are excluded

Quick Info
33,057 Total Edits
Current Global Game Info
Level Cap: Lv. 129
Critical Damage Cap: Total 1000%
Last RoB Round: 8th Round
Last ToV Floor: Floor 70
Korean Patches Timeline Compilation: link

Quick Announcements
Units
Wiki
more on the Navigation Bar's Community section
Please visit Become an Editor if you would like to consistently contribute to the wiki.
Please have a look at the Maintenance list and Stub pages if you would like to help the wiki's ongoing projects.