| | | |
| --- | --- | --- |
| " | Time and death is fair to all. | " |
Colossus of Judgment, Gigantes Helios
거신의 심판, 헬리오스
(geosin-ui bangbyeog, keulonoseu)

[i]
Helios has the power to destroy the world by making time and space collapse. The spear that has the power to control time and space emits a holy energy that destroys the skills of all enemies on the battlefield.
Skill
Effect
Cooldown
Normal Attack
Decreases enemy's ATK Speed when normal attack is used.
(Active 1)
Break Time and Space
(PHY/Melee)
The tip of the holy spear releases power that collapses space and time, which removes the skills of the enemies.
Inflicts 2062% damage to all enemies and makes all active skills as already used with a 75%.
22 sec
(Active 2)
Wave of Time
The waves of time speeds up allies' times.
Increases cooldown recovery speed by 80% for 17 sec.
36 sec
(Active 3)
Boundary of Time
The distroted boundary of time and space cancels out all of the enemy's attacks.
Casts a shield equal to 1071% of ATK to all allies and increases ATK Speed by 31% for 14.8 sec.
19 sec
(Passive 1)
Control Time and Space
She controls time and space to make the time of evil quickly pass by.
Decreases the debuff duraton time of all allies by 15%.
(Passive 2)
Ruler of Time
Helios, the ruler of time, overwhelmes everyone with her intimdation.
Increases damage of normal attacks by 72% and increases cooldown recovery speed by 11%.
(Passive ULT)
Helios' Blessing
The blessing energy that comes form Helios enwraps everyone.
Increases one of the major stats (STR, DEX, INT) that increases ATK for each of the allies by 20%. Increases Skill Damage by 40%.
Main article Key Adopted Passives

Paladin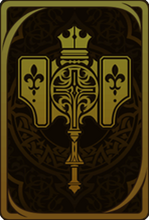 Passive 1
Passive 2
Passive 3
Sacred Prayer
x
Blessed Battle
(Heal is; Skill damage is not)
Note: "Oath" auras will continue to affect the party, depending on the selected Oath upon invocation.
Unit
Passive 1
Passive 2
Armor of Light
x
x
Time for Drink
Nectare's Revenge
Athena's Shield

(Aura adopted;extra damage is not)

Righteous Revenge
The Gift of God
Skill
Explanation
Normal Attack
[PHY/SG/Melee]Stacks up to 3 buffs.
(Active 1)
Break Time and Space
(PHY/Melee)
(Active 2)
Wave of Time
Like the other cooldown recovery speed buffs, this only affects active skill cooldowns, i.e. non-passive skills. The cooldowns of skills are not immediately cut to 80% of their original timers. The buff acts like an accelerator as it simply speeds up the rate which skills cool down. Put it in a way that's easier to understand, skills can be cast 80% more often. If a unit uses a skill 10 times during 60 seconds, they can use the same skill 18 times during 60 seconds under this buff
This stacks multiplicatively with other cooldown recovery buffs(e.g. Askr and Deity Helios), so for example, using Key Helios cooldown passive with Key Helios cooldown active: *=, which effectively means skills are cast 98.8% more often.
(Active 3)
Boundary of Time
(Passive 1)
Control Time and Space
This buff is indicated by the Debuff Resitance Buff Icon.
(Passive 2)
Ruler of Time
The buff is effective for the entire allied party.
(Passive ULT)
Helios' Blessing
Just as Ruler of Time Helios, this passive is fundamentally different than Fryderyk the Tenor's Master Conductor. While his passive increase all main attributes for all allies, Helios increases only the main attribute of each ally. For instance, Commander Chronos would have his STR increased, but not his DEX and INT. Kymael the Just and Helios herself would have their INT and STR increased, but not their DEX.[confirmation needed]
Here the comparison of the original Korean descriptions (Fryderyk then Helios)

아군 전체의 힘, 민첩, 지능 10% 증가.
모든 아군의 주요 능력치(힘, 민첩, 지능) 중 공격력을 올려주는 능력치가 20% 증가하고 [...].
Enhancement Costs
Enhance State
Stat Increase
Ressources
+1
10%
3 Transcended essences
1 SSS Ally
500.000 Gold
+2
10%
3 Transcended essences
1 SSS Ally
600.000 Gold
+3
10%
3 Transcended essences
1 SSS Ally
700.000 Gold
+4
20%
6 Transcended essences
1 SSS Ally
800.000 Gold
+5
20%
6 Transcended essences
1 SSS Ally
900.000 Gold
+6
20%
6 Transcended essences
1 SSS Ally
1.000.000 Gold
+7
30%
9 Transcended essences
1 SSS Ally
1.100.000 Gold
+8
30%
9 Transcended essences
1 SSS Ally
1.200.000 Gold
+9 / MAX
30%
9 Transcended essences
1 SSS Ally
1.400.000 Gold
Total
180% Stat Increase
54 essences total
9 SSS Allies
8.200.000 Gold
+10 / MAX+1
30%
9 Transcended essences
2 SSS Ally
1.600.000 Gold
+11 / MAX+2
30%
9 Transcended essences
2 SSS Ally
1.800.000 Gold
+12 / MAX+3
30%
9 Transcended essences
2 SSS Ally
2.000.000 Gold
+13 / MAX+4
30%
9 Transcended essences
2 SSS Ally
2.300.000 Gold
+14 / MAX+5
30%
9 Transcended essences
2 SSS Ally
2.600.000 Gold
+15 / ULT
30%
9 Transcended essences
2 SSS Ally
2.900.000 Gold
Total
360% Stat Increase
108 essences total
21 SSS Allies
21.400.000 Gold
Trivia
Helios' appearance was slightly changed 3 times after her release. The pants which can be seen on our gif portrait were removed, leaving her in underwear and bare legged, just to be later replaced with a skirt which can be seen in her current and final version. (Progression from early (left) to current (right).)