The preview site for Chapter 5 has been released, and it features transcended MC and Titan designs as well as sneak peeks of other upcoming features! Here I'll show you how to pre-register for goodies on the Kakao site. The update is planned for April 11, 2017.
So, here are Tinuvian's easy register steps!
1. Log into the Kakao Game site here using your KakaoTalk information that you would use to enter the game.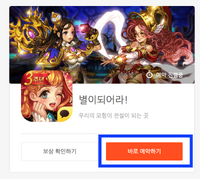 2. Scroll down on the page until you see the Dragon Blaze icon
3. Click the red button to pre-register.
4. A screen will pop up prompting you to install either the iOS or Android version of the game. Close it.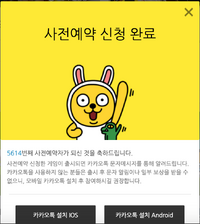 5. If the button is now grey then you're good to go!

Enjoy the game! More information on the update will follow as we receive it.
Ad blocker interference detected!
Wikia is a free-to-use site that makes money from advertising. We have a modified experience for viewers using ad blockers

Wikia is not accessible if you've made further modifications. Remove the custom ad blocker rule(s) and the page will load as expected.