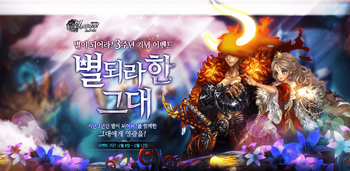 Dragon Blaze KR will celebrate its 3rd anniversary on the 17th Febuary 2017 and gift players various rewards for that matter.
Most notably
one Transcended (!) Choice Ticket (Dracos, Angels, Bodens all included)
Original patch notes can be found here.
Patch Notes
Before anything else, there are also actual content changes incoming with the maintenance. The changes are limited to adjustments to Revenge of Belphegor
Waves are decreased from 10→5 waves and the general difficulty has been increased throughout. Note that this cycles ROB is reset with the patch on the 09/Feb.
Rewards have also been adjusted. Here is a compilation.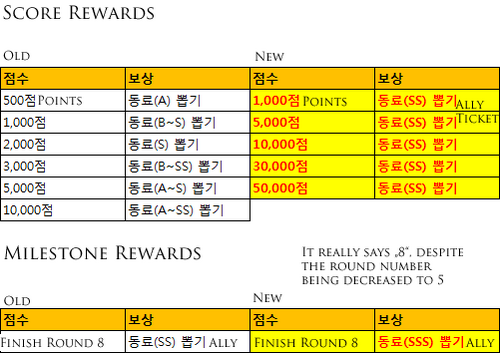 Events
Fairies
The combo boni when both Scarlet Tia and Eligos are owned (btw, called Fairy Sister's Gift 요정 자매의 선물(이), yojeong jamaeui seonmul) received small buffs which are temporarily avaiable from 09/Feb ~ 23/Feb.
Eligos rewards 60 Essence Choice Tickets upon re- or purchase
Scarlet Tia rewards 200  upon re- or purchase
Daily Transcended Essences 2→5
Other Events
Calydon Dungeon points accumulate 50% faster and wave size decreased by half until 23/Feb
1 SSS Ally every day from 09/Feb ~ 23/Feb
Event Page
There is also a event page launched for preregister.
How to pre-reg is described in the Korean Hub but this event page also features some first time specials. Therefore User:Khangvn08 compiled a guide for us →here. Do note though that half of them are not even available for players outside of Korea.
Misc
New Year Bags Drop Event closing, redeem items from shop before maintencane.
The Event page also features a promotion video. This bit was the most interesting:
It clearly shows the first look at Transcended Windlune and a new background for a new dungeon. As chapter 4 is already complete, this can already be treated as our first look at one of chapter 5's dungeons.
Ad blocker interference detected!
Wikia is a free-to-use site that makes money from advertising. We have a modified experience for viewers using ad blockers

Wikia is not accessible if you've made further modifications. Remove the custom ad blocker rule(s) and the page will load as expected.