Due to a japanese stream, there were rumors surrounding the content of the next patch. Many people, including myself, thought that legend mode would be part of the 12/8 patch.
The JP blog debunked that today and issued an apology. Community Manager, Deathcrown has also released the patch notes for Tuesday's update which confirms NO legend mode.
Contents of Tuesday's patch are as follows:
---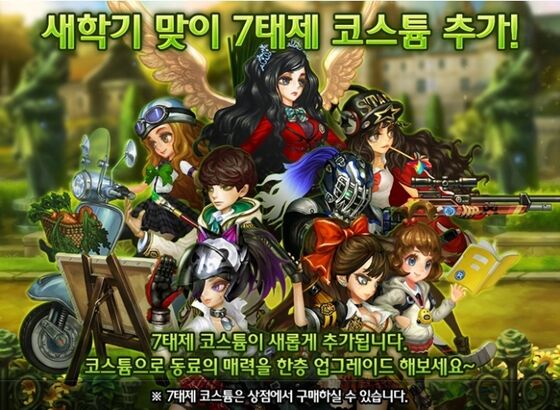 Back to School Costumes for the Septem Archangeli (A total of 14! 2 colors for each Angel.)
Additional December GM Events!
GM Event: Summon Platinum Ally 7 times

--> Receive 1 Platinum Ally Summon (Unlimited; 12/7 ~ 12/14 PST)

GM Event: Summon Premium Jewel 7 times

--> Receive 1 Premium Jewel Summon (Unlimited; 12/7 ~ 12/14 PST)
New Daily Buff Bonuses
(Duration: 12/8 ~ 12/15 PST/SGT/CET | 12:00 ~ 14:00 & 20:00 ~ 22:00 PST/SGT/CET)
Basically, we will receive the below buffs for 2 hours blocks during the hours above.
Ally Enhance rate increase upon fail --> +50%
Ally Enhance gold cost 50% OFF
Ending Events
New Events
Shop Gold 2X Event (12/7 ~ 12/14 PST)
---

Additionally, on the JP blog, a schedule was released for upcoming updates:
12/8/2015: 14 Costumes for Archangels as well as other events.
12/15/2015: Legend Mode implementation which should boost the level cap.
12/22/2015: Christmas events!
12/28/2015: New Year's Promotions
1/5/2016: Myth Mode implementation
Sources:
Ad blocker interference detected!
Wikia is a free-to-use site that makes money from advertising. We have a modified experience for viewers using ad blockers

Wikia is not accessible if you've made further modifications. Remove the custom ad blocker rule(s) and the page will load as expected.